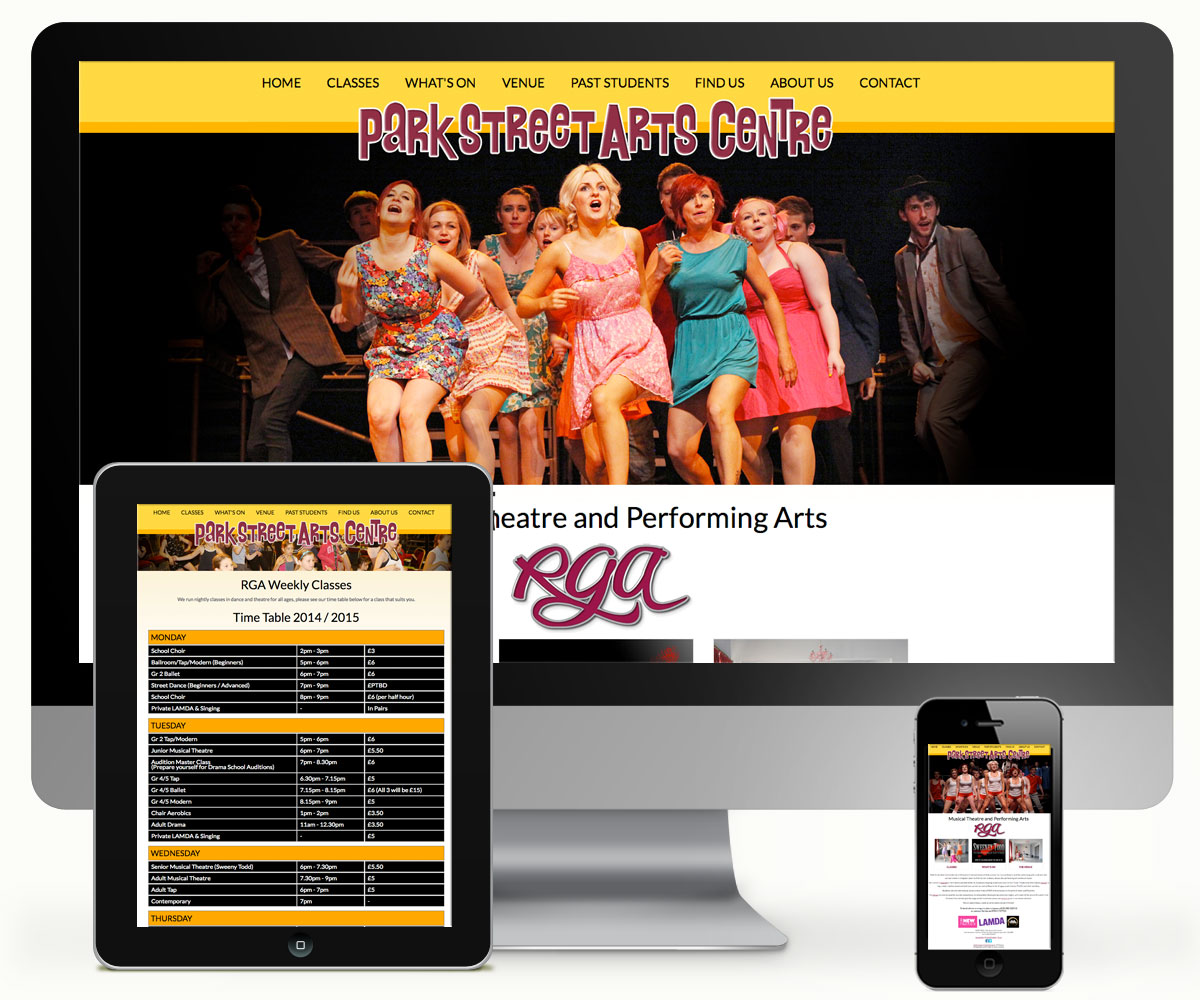 Park Street Arts Centre Website
Why Performing Arts? Why musical theatre in particular? Richard Green has a strong national reputation for musical theatre, so RGA clearly has a strong passion for the subject, but why? Simply put, Musical theatre is the area of the performing arts which gives the child the greatest chance of achieving real success in the professional theatre. The reason the school puts so much stress on Musical Theatre is twofold: not only does it allow the performers to play to and find their strengths in the three disciplines of musical theatre, it helps to develop the child's personality, as they will regularly work in close proximity with their peers, having to understand and put into practice compromise, the ability to put aside jealousy, and the sharing of their own and other's successes. If your child is shy then to be part of the chorus without exposing themselves to individual scrutiny can be very rewarding, whereas the more confident can develop their talent by auditioning for small and main parts.
To find out more get in touch: telephone: 01482 627939, or send an email enquiry.